2014 Air Force Marathon Course Video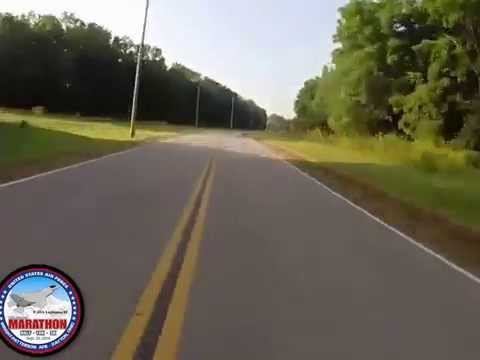 Published on Sep 11, 2014
Here it is runners, for the first time, your 2014 Air Force Marathon course video!
---
Got something to say? Sign up or login to participate in the conversation.
Join Us and Share!
Share your running experiences, inspiration, motivation with other runners! This site is FREE to join.
Recent Discussions
Runner Faith
Runners sharing experiences and inspiration with other athletes and those who love health because we believe the "Power of Sharing" will be ignited to make a difference in society.
"Run the Race. Run by Faith. Run for Life."â"¢
Tweet: #runnerfaith #keeprunning #nevergiveup
It will hurt. It will take time. It will require dedication. It will require willpower. You will need to make healthy decisions. It requires sacrifice. You will need to push your body to its max. There will be temptation. But, I promise you, when you reach your goal, it's worth it.